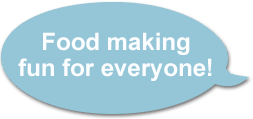 Burger Shop 3 in Early Access!
Hello Fans of Burger Shop,
We bring news! It may not
*exactly*
be the news you want, but news it is!
We have been working on Burger Shop 3 off and on for a loooong time, and we know that it has been causing some frustration with our fan base.
So, we have decided that we will provide an Early Access version of Burger Shop 3 for Windows on Steam. The current game is totally playable, but it is NOT finished.
CURRENT STATE:
Only available on Steam for Windows PCs.
All graphics are currently unpolished prototype graphics and will all be redone prior to final release.
Main Story, Expert Mode, Extreme Mode, Relax Mode, and Arcade Mode are playable to the end, but will probably be tweaked before final release.
Game Story, Help, Multi-Language Support, Helper/Restaurant Upgrade System, Trading Cards, and Achievements are not currently implemented.
We know that this still won't make everyone happy... However, if you would like to play an early version of Burger Shop 3, and have a chance to provide feedback before the game's final release, then click or tap on the white button below to grab the Early Access version on Steam (which is scheduled to release on September 19th, 2023).
-BurgerBot & Friends
Get Burger Shop 3 in Early Access on Steam!