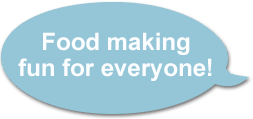 Current Status of Burger Shop 3
Yes, we are really working on Burger Shop 3! We apologize that the game hasn't released, yet, but we hope you enjoy it when it finally does release.
The main game structure is largely complete. We consider it to be in Alpha. There are still quite a few things left for us to do however, before it will release, including (but not limited to): tuning main game structure; completing supporting game structure; completing secondary play modes; re-doing all artwork; creating SFX and music; porting to various platforms; testing; final polishing; and any storefront/SDK integration that needs to be done.
Current and Planned Game Features (This may be subject to change.)
-5 RESTAURANT TYPES!
All-day Diner, Taqueria, Asian Fusion Cafe, Italian Bistro, and Sweet Shop (More than twice what was in Burger Shop 2!)
-LOADS OF NEW FOOD AND DRINKS!
(More than twice what was in Burger Shop 2!)
-375 STORY LEVELS!
(More than three times what was in Burger Shop 2!)
-250 EXPERT STORY LEVELS!
-250 INSANITY LEVELS!
-EARN COINS!
(To upgrade your restaurants and machines, making customers more patient and machines faster)
-ARCADE MODES!
(To increase your food-making skills and earn more coins!)
-BURGERBOT TRADING CARDS!
(To trade in for upgrades!)
-RELAX MODE!
(Play as long as you want without stress!)
Prototype Screenshots
Here are some prototype graphics (very rough) that we are using in Burger Shop 3 right now. These will all change and be much better looking in the released version, but hopefully they will give you a sense of what Burger Shop 3 will be.
If you would like,
click here to sign up for our newsletter
and we will send you an email notice whenver we do release Burger Shop 3.